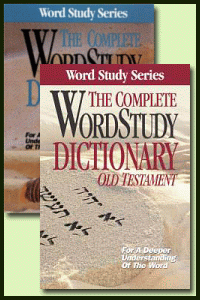 The Complete Word Study Dictionary Bundle OT NT
This title works with the following Wordsearch products
Desktop
Highlights
Features both the Old and New Testament Complete Word Study Dictionaries
Keyed to Strongs for easy searching
Product Details
This bundle combines The Complete Word Study Dictionary: Old and New Testaments.
The Complete Word Study Dictionary Old Testament is the final volume in AMG's Word Study Series, published to make biblical languages clear to every student of the Bible. This lexicon is a companion volume to The Complete Word Study New Testament. Keyed to Strong's numbers and grammatical codes above the English text. Allows even those with no knowledge of Hebrew or Aramaic to complete an effective word study of the Old Testament.
The Complete Word Study Dictionary: New Testament offers definitions and explanations for every word used in the Greek New Testament. Each entry is identified by a number from Strong's Greek Dictionary, so that readers can make great use of the information that is given about each word, even if they have no working knowledge of the Greek language.
While no book can replace the insight that can be gained by a formal study of the Greek language, how many people will ever study Greek, or how many who have studied it in the past have forgotten some of what they learned? As you read the entries in this dictionary, the idiom and nuance of the original Greek text will open up before you, and you will arrive at a deeper understanding of God's Word.
Key features include:
Derivation
Etymology (Word History)
Exegetical Commentary
Synonym, Antonym and Derivative Lists
About AMG Publishers
AMG Publishers was born out of AMG International in the 1960's with the mission of teaching the Word of God. In 1984, AMG Publishers released their Hebrew-Greek Key Word Study Bible, which has sold over 1.5 million copies. Since that time, AMG Publishers have been focused on building up the body of Christ. Included in the resources they have published are strong biblical commentaries, Bible study workbooks, youth resources and many inspirational titles.
Products Included In This Bundle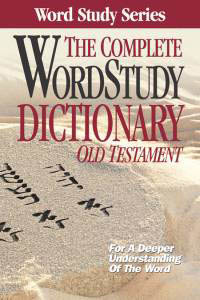 For a Deeper Understanding of the Word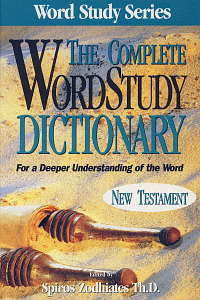 For a Deeper Understanding of the Word