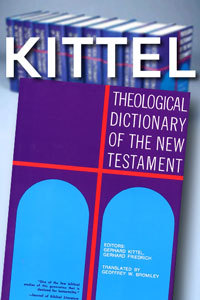 Theological Dictionary of the New Testament Bundle
Complete 10 Volume Set
Highlights
Includes all ten volumes of the Theological Dictionary of the New Testament
Named as the Master's Seminary's 850 Best Books for Biblical Expositors
Product Details
For over 50 years, the most authoritative Greek lexicon on the New Testament has been the Theological Dictionary of the New Testament (TDNT), more commonly known as "Kittel." A host of biblical scholars consider it to be the best New Testament dictionary ever compiled, not only for theologians, but also for preachers and pastors.
What made TDNT a breakthrough Bible study tool was the careful and exhaustive way it treated each New Testament Greek word. The authors discuss how each word was used in classical Greek literature, its use in the Hebrew Septuagint, and its use throughout the New Testament. It then will also see the word's uses in other sources such as Philo, Josephus, and the pseudepigraphal and rabbinical literature.
Many important Greek words appear infrequently in the New Testament, so by studying the context found within the Septuagint and classical Greek literature, much light can be shed on the meaning of rare words. This is an excellent way to study New Testament Greek.
TDNT remains the gold standard of Greek lexicons. It's fully linked to the Strong's numbering system in Wordsearch, and you'll love the way it works with other reference tools in your library.
About the Editor
Gerhard Kittel (1888-1948) was professor of New Testament both at Greifswald and Tubingen. He undertook the editorial direction of the Theological Dictionary of the New Testament in 1928.
About the Translator
Geoffrey W. Bromiley is professor of Church History and Historical Theology at Fuller Theological Seminary in Pasadena, California. He is the author of numerous books and articles and the co-editor of the authorized and unabridged translation into English of Karl Barth's Kirchliche Dogmatik.
Endorsements
One of the few biblical studies of this generation that is destined for immortality.
There is nothing else quite like 'Kittel' in authority.
An unparalleled source of information.
The most significant contribution to New Testament theology and background material for Old Testament theology.
The pastor will be delighted to have at his finger tips the enrichment that the Septuagint, the pseudepigrapha, rabbinic and classical sources cited here can provide. The result will be a unique opportunity for him to make fresh assessment of the biblical message. Pleasant surprises abound with every turn of the page. Many of the articles contain far more on a given passage than some first-rate commentaries.
The translation of Kittel's Theologisches Worterbuch is a major event in the English-speaking theological world. This will become, the standard and indispensable reference work for teachers and preachers, and all who wish to understand more fully the meaning of the biblical vocabulary.
The present-day theological atmosphere cannot be understood without it.
Products Included In This Bundle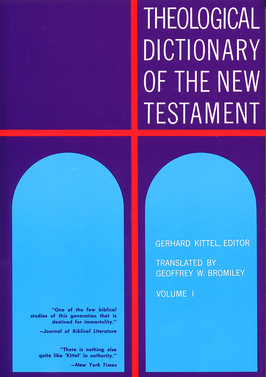 Theological Dictionary of the New Testament: Volume I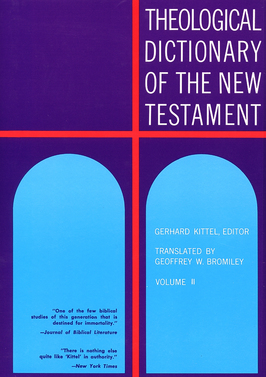 Theological Dictionary of the New Testament: Volume II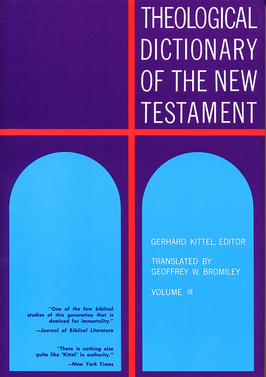 Theological Dictionary of the New Testament: Volume III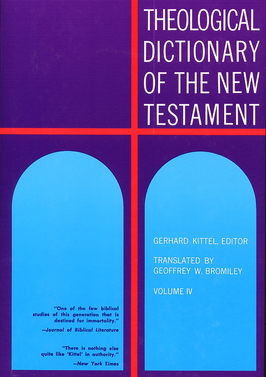 Theological Dictionary of the New Testament: Volume IV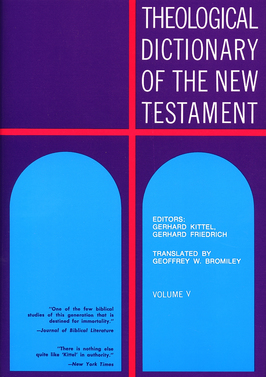 Theological Dictionary of the New Testament: Volume V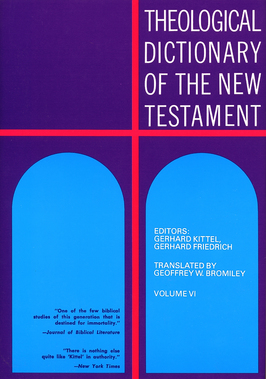 Theological Dictionary of the New Testament: Volume VI
Theological Dictionary of the New Testament: Volume VII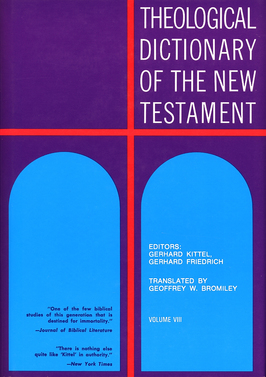 Theological Dictionary of the New Testament: Volume VIII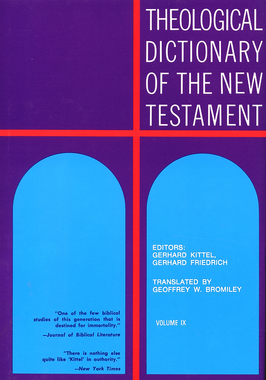 Theological Dictionary of the New Testament: Volume IX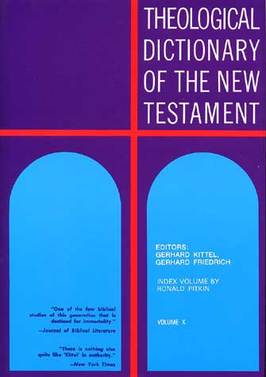 Theological Dictionary of the New Testament: Volume X