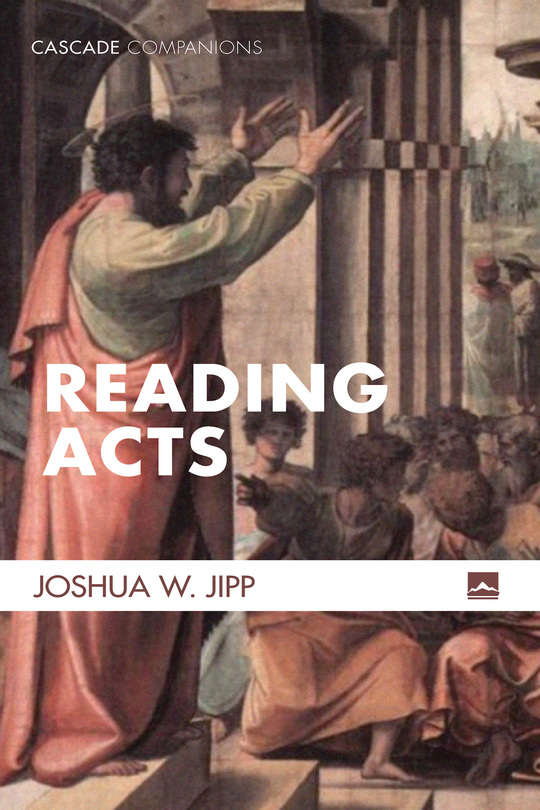 Cascade Companions: Reading Acts
Product Details
The book of Acts tells the story of what happened after the death and resurrection of Jesus. The book is filled with adventure and entertainment as Acts narrates God's activity among his people and the world. In this book the author explores one way of reading Acts that attends closely to the plotline of the book and seek to invite readers into the story that Acts tells. Along the way, he examines some of the most important themes of Acts, including divine activity, the extension of the gospel to surprising people in surprising ways, conflict and congruence between the gospel and the broader world, and the ongoing importance of Israel as God's people. While there are many excellent reasons to read Acts, the author reflects too upon the theological and ethical vision of Acts for those who read this book as Christian Scripture.

The aim of this book is to introduce non-specialists to this fascinating letter in a way that highlights the current research into the social context of Corinth. It offers relevant discussion questions and an identity-critical reading of 1 Corinthians that shows Paul's interest in three key themes: identity, ethics, and ethos.

About the Author:

Joshua Jipp is Associate Professor of New Testament at Trinity Evangelical Divinity School. He is the author of Saved by Faith and Hospitality (2017), Christ is King: Paul's Royal Ideology (2015), and Divine Visitations and Hospitality to Strangers in Luke-Acts (2013).
Endorsements
Joshua Jipp crafts a careful, readable, and engaging introduction into the many complexities readers face in the Book of Acts. Attuned to exegesis and theology alike, this book is a reliable and ideal entry point for students encountering Acts and its significance today.
It is difficult to fit this helpful volume into one particular genre: it is at once an introduction to Lukan studies through a close interaction with the narrative of Acts . . . and a bold call to provide a proper response to this part of the Christian Scripture that challenges the social, political, and ecclesiological identities of individual believers within their own communities. Beginning students will benefit from Joshua Jipp's wise and reliable guidance in navigating through Acts, while advanced readers will appreciate the power of his careful yet creative reading of Acts.
We need more books like this one! From the first page to the last, Joshua Jipp demonstrates his profound regard for the Acts of the Apostles, as well as his intimacy with its narrative progression and theology. The result is a wonderful entryway into the study of Acts that takes seriously its importance to the church and its mission.
Professor Jipp's uncanny ability to distill a comprehensive, in-depth knowledge of New Testament and early Christian texts, within their Greco-Roman setting, into an interpretation of Luke's second volume means nothing but eye-opening, mind-illuminating 'a-ha' moments in reading Acts through the brilliance of this new light . . . As an introduction for non-biblical specialists, this 'opening of the Scriptures' of Acts is without equal.